Time series list
---
The November 2020 mooring was deployed on cruise DY116 after a six month delay due to COVID restrictions.
The 30m frame was not deployed and only surface instrumentation is available in NRT.
On 20th Feb 2021, the battery unit failed on the transmitter and no NRT data are currently being sent. Data should still be recorded onboard the instrumnets adn will be recovered when the mooring is serviced in March.
Below are the graphs generated in near-real time from data gathered at PAP and transmitted via iridium servers up until the faulire.                      
Click on an image to see a larger version.
Note - the Met system uses a seperate transmission system that is still operating as normal
Other data, including that from the two microcat sensors, were collected at the site but were not transmitted in near-real time.
After recovery, data were archived at the British Oceanographic Data Centre (BODC) and can be accessed at: BODC PAP Collection. Please use the search term Porcupine or #5192 to find our data.
Click here to view engineering graphs 


Oceanographic instruments on buoy, operating in near real time
Oxygen
Aanderaa Oxygen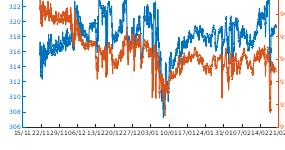 Carbon Dioxide
Carbon Dioxide at 1m
Carbon Dioxide at 1m (second sensor)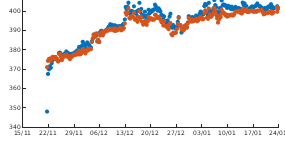 Carbon Dioxide in air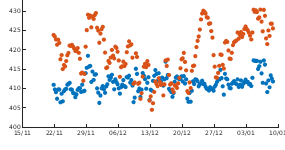 Chlorophyll-a
Chlorophyll-a Wetlabs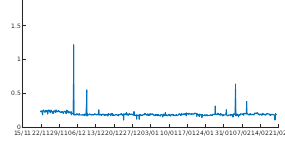 Surface Irradiance
Irradiance 3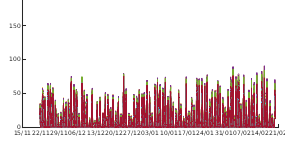 MetOffice UK Meteorological Data
PAP is part of the MetOffice network of weather buoys, click here to view the full network.
Air Pressure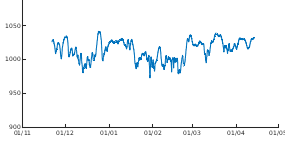 Humidity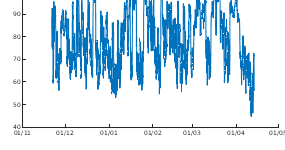 Temperatures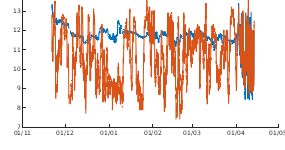 Mooring Position
Mooring Position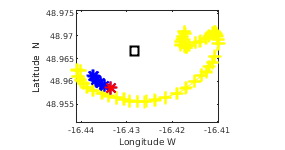 Last 7 days Track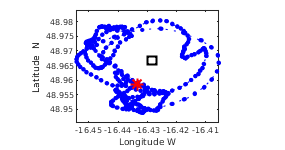 Mooring Position from Met Iridium Transmitter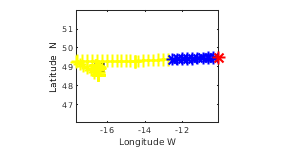 PAP1 mooring
Contact at NOCS, UK
Biogeochemical sensors
Seafloor (4850 m)
Seafloor samples have been taken at the PAP site since 1985. The following techniques are used to observe change over time:
Method
Used for
Contact at NOCS, UK
Trawl
Megafaunal species abundance,  diversity and biomass
Sea Floor Photography
AUV and towed camera photography for spatial studies.  High resolution time-lapse photography (8 hours) in fixed location
Sediment Cores
Megacorer (a type of multiple corer) for infauna and geochemistry
Baited Traps
Time series observation of scavenging assemblage. Data available from OBIS