Impacts of the global pandemic
Submitted by

cms1u08

on Tue, 2020-09-15 12:26
There is no question that this has been a challenging year for all of us. The impacts of the Covid-19 pandemic reach far and wide, affecting all of us personally and professionally. The CLASS programme is no exception of course, and here we set out some of the ways in which we are managing the risks and adapting to changing circumstances.
Fieldwork has presented a major challenge, with the NMF cruise programme suspended in March 2020. CLASS originally had two major cruises scheduled over the summer, with operations planned at the Ellett Array (Rockall Trough), the Darwin Mounds and Whittard Canyon Marine Protected Areas (MPA), and the Porcupine Abyssal Plain (PAP). Servicing of the North Oligotrophic Gyre mooring was also scheduled on a partner cruise (the RAPID array). The good news is that all operations are now re-scheduled and the cruise programme resumes in September 2020. However with limits on available working time at sea, and a necessary reduction of the number of people on board to ensure social distancing (fewer than half the usual number of scientists), our plans have had to be scaled back to the bare essentials. Although we will be able protect our in-water assets (i.e. data and equipment) and maintain our core time series, many activities underpinned by CLASS cruises will not take place this year. That includes opportunistic sampling, additional experiments, and training for early career researchers (ECR), more on which we outline below.
The impacts of Covid-19 on the cruise programme are likely to continue for the foreseeable future, with pressure on available ship time affecting CLASS into 2021 and 2022. We fully support the efforts of NERC Marine Planning and NMF to keep everyone safe and to get as much science done as possible; people in NERC, NMF and CLASS have been brilliant in working together to agree priorities and look for flexibility in plans.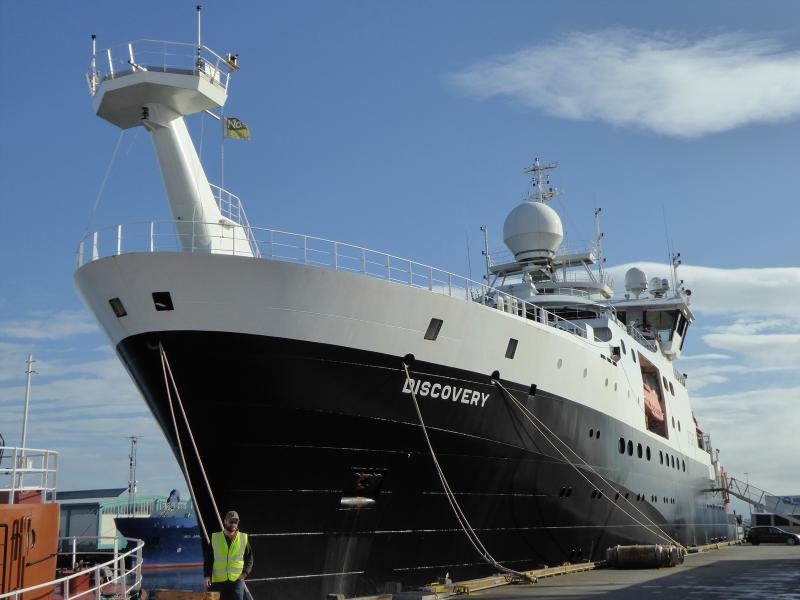 A major impact has been on our ability to provide opportunities for ECRs to gain experience, develop their collaborative partnerships, and obtain new samples. This is particularly disappointing as many ECRs are already feeling hard hit by the pandemic, with loss of productivity because of lab and office closures and all the challenges that working at home brings. The CLASS scheme for placing ECRs on cruises has necessarily been suspended, as has the ECR Fellowship scheme. At this stage we cannot confidently say when the schemes will be resumed, but we are hopeful that procedures for testing and joining ships and allowing visitors to centres will enable us to offer these opportunities once more. When that happens we will be sure to spread the word.
Inevitably, the delays to fieldwork and individual setbacks due to office and lab closures, will have a knock on effect to the completion of some CLASS deliverables. The risks to the programme are being managed through our existing project tracking processes. As part of this, task and work package leaders are documenting delays and any potential ramifications. They're also working with their teams to resolve issues and highlight successes – it's not all doom and gloom! The CLASS leadership team is keeping NERC up to date with the situation as it evolves. If you have any concerns about how the pandemic is affecting your CLASS work, or CLASS deliverables that you depend on, please get in touch class@noc.ac.uk.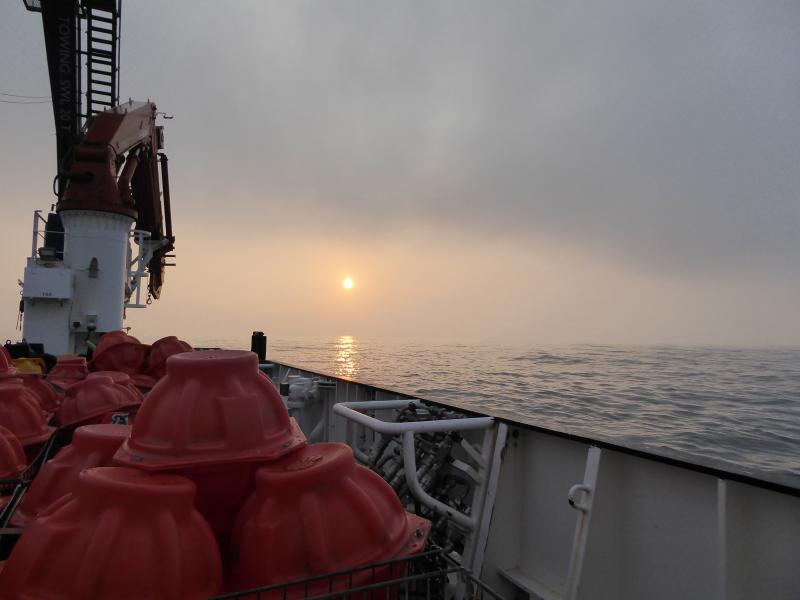 Images: RRS Discovery dockside and in transit.  Courtesy of Penny Holliday