International Ocean Carbon Coordination Project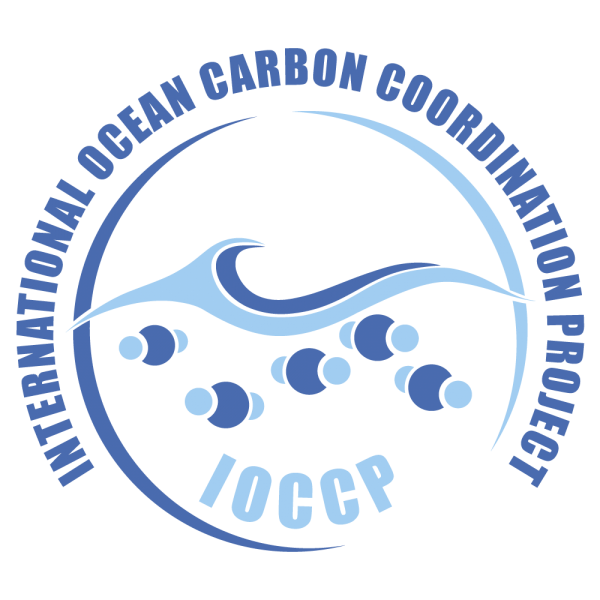 The Earth's carbon dioxide levels have been increasing in the surface oceans for decades. How the ocean will respond to a changing climate is yet unknown. The International Ocean Carbon Coordination Project (IOCCP), co-sponsored by the Intergovernmental Oceanographic Commission (IOC) and the Scientific Committee on Oceanic Research (SCOR), promotes the development of scientific programmes and a global network of ocean carbon observations.
The IOCCP coordinates a highly diverse set of ocean carbon activities (e.g. ocean acidification, repeat hydrography, underway pCO2, surface and interior ocean synthesis activities, nutrients, oxygen, data products, standards and methods, instruments and sensors) through extensive collaboration with the scientific community via scientific steering committees of related projects, dialogue with national and international organisations, and organising international scientific workshops, and expert meetings.
The IOCCP have also joined with the IOC and the Ocean Carbon and Biogeochemistry Programme to form the International Group for Marine Ecological Time Series (IGMETS), which aims to compile and disseminate a comprehensive, integrated interpretation of global biogeochemical ocean changes as seen through time-series. The IOCCP also works closely with many groups (e.g. IMBER, SOLAS, GO2NE, SCOR) in cross-initiative working groups.
In terms of a framework for global ocean observations, the IOCCP acts as the Expert Panel for Biogeochemistry for GOOS. Maribel García-Ibáñez (UEA) sits on the IOCCP Scientific Steering Group as the lead for ship-based ocean interior observations and the liaison with GO-SHIP. The UK heavily contributes to a number of the IOCCP programmes, most of which are documented below. Additional contributions exist through GO-SHIP and Biogeochemical Argo, which can be found on the GOOS webpage.
IOCCP Projects and the UK Contributions

Project

Description

UK Involvement

Point of Contact

Organisation

Surface Ocean CO2 Atlas SOCAT is a collection of surface ocean CO2 observations quality controlled by the science community. SOCAT formed after IOCCP, SOLAS, IMBER and the Global Carbon Project agreed the need for a global surface fugacity of CO2 dataset. 

The UK sits on a number of SOCAT groups including the North Atlantic, Global, Automation and Website.

Dorothee Bakker

UEA

The Surface Ocean CO2 Reference Observing Network (SOCONET) formed in 2018. Members perform automated measurements of surface water and atmospheric CO2 from ships of opportunity (SOP) and moorings, such as through OceanSITES, to calculate the partial pressure of CO2. 

The Integrated Carbon Observation System Ocean Thematic Centre (ICOS OTC) is the European node of SOCOTNET. ICOS aims to produce standardised, high-precision and long-term observations and facilitate research to understand the carbon cycle and provide necessary information on greenhouse gases.

Members of the ICOS OTC include the Centre for Ecology and Hydrology, Met Office, NCAR, NOC, PML and the universities of Bristol, Exeter and East Anglia.

The UK is also involved in the SOP programme and OceanSITES – further details can be found on the GOOS webpage.

Ute Schuster

Exeter University

The Global Ocean Data Analysis Project (GLODAP) is a synthesis activity for ocean surface to bottom biogeochemical data collected through chemical analysis of water samples. GLODAP was first published in 2005, with the second version released in 2016.

A number of UK institutes have been involved in research cruises for collecting relevant data (e.g. NOC, British Antarctic Survey) along with organisations involved in NERC-funded projects (e.g. UEA, University of Exeter).

Pete Brown

NOC

 

The Global Ocean Acidification Observing Network (GOA-ON) is an international network to detect and understand the drivers of ocean acidification, the impacts on marine ecosystems and to make information available. GOA-ON has three high level goals: to improve our understanding of global OA conditions; to improve our understanding of ecosystem response to OA; acquire and exchange data and knowledge for OA model optimisation. 

PML host the North East Atlantic hub of GOA-ON and Chair the Executive group. This group has members from government and research, from the UK as well as wider Europe.

Steve Widdicombe

 

PML

Helen Findlay

PML

Variability in the Oxycline and its ImpaCts on the Ecosystem (VOICE) is an approach towards establishing a sustained observing system in Oxygen Minimum Zone.

None

N/A

N/A